Sunflower Place Cards - Flat or Tent Style
127-SUNFLOWER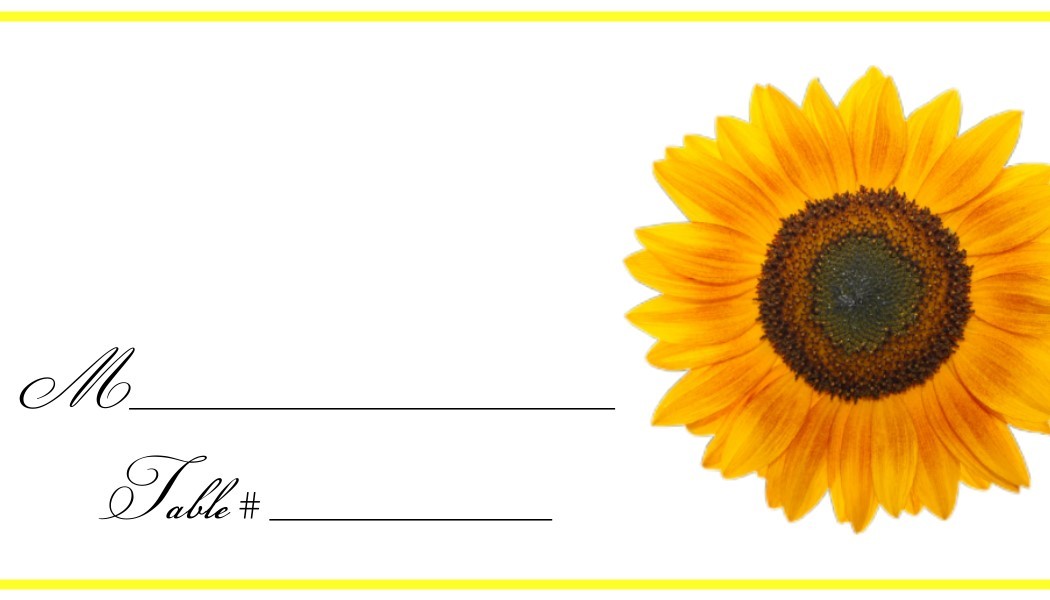 Set the stage for your sunflower wedding reception by leading your guests to their seats with our beautiful sunflower place cards! Vibrant colors are printed on premium cardstock. Custom request? Our pleasure!

Place cards measure 3.5" wide and 2" tall. They can be ordered as flat cards (to be laid on the table) for $0.99 each or tent style for $1.25 each. Shipping is a flat rate of $3.00.

Please allow up to 7 business days to fulfill orders; then add ship time.
Place Card Style
Flat (0) Tent Style (0.26)
Select Design
With Text Above (0) No Text, Just Place Card M/Table # (0)
Message for Place card (Ex: Nicole's Bridal Shower)