Red and Black Polka Dot 1st Birthday Water Bottle Labels
411-WBL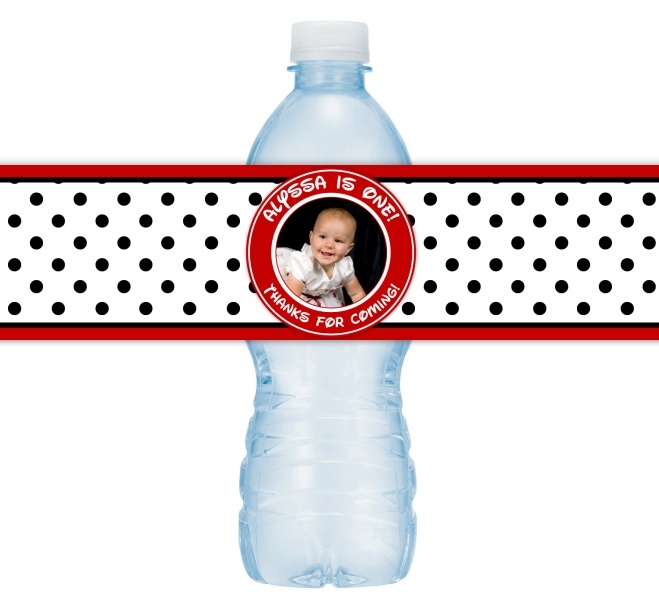 Red and Black Polka Dot 1st Birthday Water Bottle Labels, but it can be customized if you want to use it for ANY age birthday. Please send the photo by email - info@divaentertains.com
Our water bottle labels measure 8 1/2" long (this is the part that wraps around your bottles) and 2" inches high. They are self-stick; simply peel the back off of each label and affix to bottle. They fit 16.9 oz. water bottles.
These are sold in sets of 15 labels. Quantity 1 = 15 labels, Quantity 2 = 30 labels, etc.
Please allow 3 business days to fulfill orders; then add ship time. Shipping is a flat rate of $3.00.