"Mommy To Bee" Honey-Scented Honeycomb Soap
194-BABYSOAP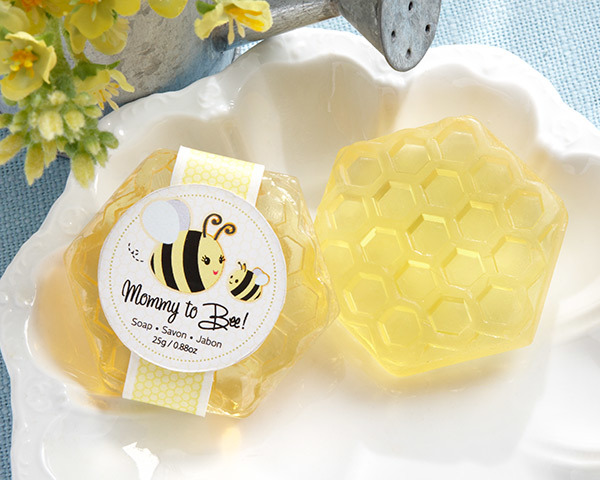 Your guests will be delighted to receive these adorable Mommy-To-Bee Soap Favors. Details regarding your bumble bee themed baby shower favors include:
Delightfully honey-scented, hexagonal, honeycomb-yellow "honeycomb" glycerin soap in clear, protective shrink-wrap and "Mommy to Bee" belly band with a black-and-yellow, mommy and baby honeybee graphic.
Soap measures 2 1/4" in diameter.
Personalized stickers are available for $0.32 each; you will need to affix the self-sticking labels to the favor. Stickers are available for orders of 24 soaps or more
Please allow up to 5 business days to fulfill your order; then add ship time from GA.

Add Personalized Stickers?
Yes (0.32) No (0)
NAME for Sticker (if personalized)