"Lucky Elephant" Luggage Tag
112-IF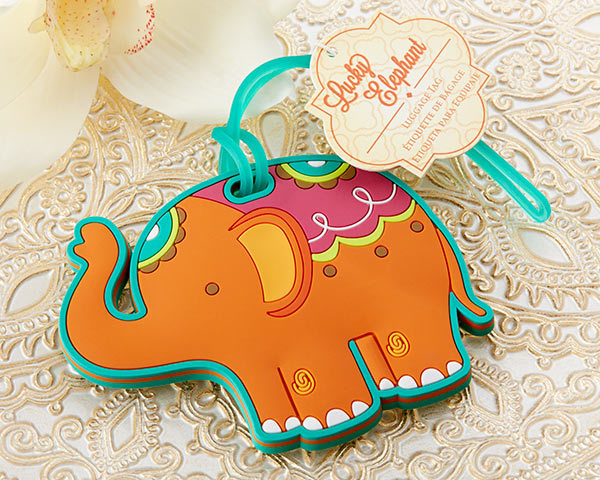 What else but a color-splashed elephant is eye-catching enough to make an ordinary suitcase stand out on airline luggage carousel? Nothing! That's why this lively "lucky elephant" luggage tag will be a hit with your guests! Features and facts:
Journey-ready, rubber, elephant luggage tag with 3D details in vibrant jewel tones of sapphire blue, emerald and garnet, white accents and hangtag.
Luggage tag measures 3" h x X" 4.
Please allow up to 5 business days to fulfill your order; then add ship time from GA.