"Heart of Gold" Bottle Stopper
245-WINE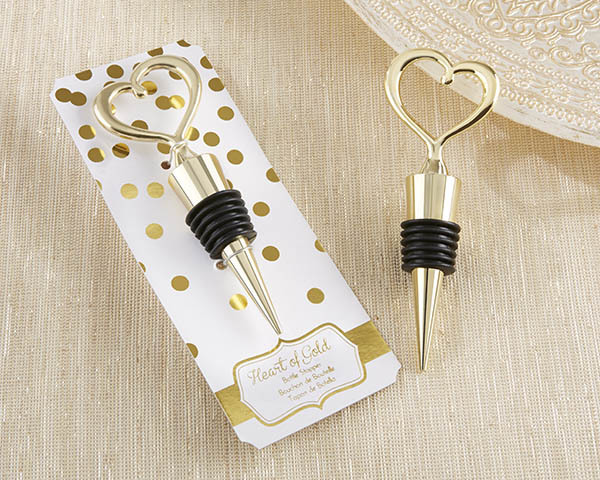 Marriage signifies when two hearts become intertwined, so show your guests your one heart with this bottle stopper. Excellent as thank-you gifts at a wedding or bridal shower, this heart-full tribute comes with a gold finish to symbolize your new "heart of gold." Hand them out as guests leave and they'll be reminded of your undying love when they open their next bottle of wine. Facts and features:
Made of metal and plastic with a gold finish.
Product measures 4.25".
Packaging includes gold foil print and design.
Package measures 2.5" x 6.25" tall.
Please allow up to 5 days to fulfill your order; then add ship time from GA