Graduation Stickers
130-GradSticker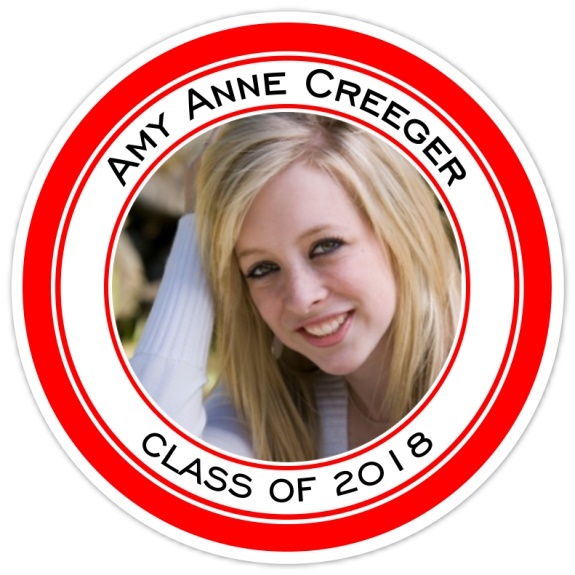 Get custom Graduation Photo stickers for your graduation party (or birthday party, wedding or special event).
After you place your order, send the photo for the sticker to info@divaentertains.com
These are printed on white matte laser labels, with a top quality laser printer.
You can choose between two sizes:
the 2 inch stickers will come with 20 stickers per sheet
the 2.5 inch stickers will come with 12 stickers per sheet.
One sheet of stickers is $5.95.
We ask for 3 business days to fulfill your sticker order; then add ship time. Shipping is at a flat rate of $3.00 per order.

Additional Text (Date/Class of, etc)
Color(s) for Sticker Border