Glitter High Heel Shoe Confetti (100 pieces)
215-SHOE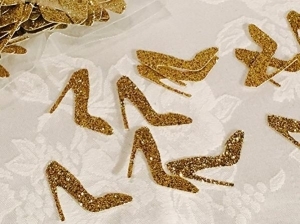 These little high heel shoe confetti pieces will add a BIG Impact to your stylish event! Each piece measures approximately 1" x 1".

Please note that the glitter is on one side only.
Please allow us up to 5 business days to fulfill your order; add ship time from the Gulf Coast.