Flip Flop Design Manicure Sets
137-BEAUTY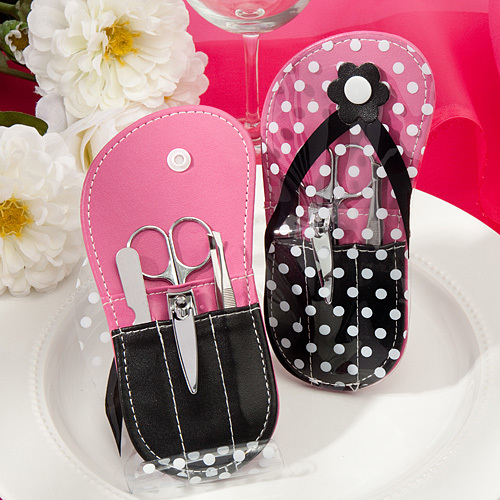 Your guests will 'flip' over these terrific manicure/pedicure sets! Details include:
Each flip flop manicure set measures 6.25" x 2 7/8".
Case is made of hot pink and black faux leather with a dual level pouch and white stitching details in the shape of a flip flop base.
The front is clear vinyl with a silkscreened white polka dot and black flip flop strap design that snaps down to hold the tools tucked in place.
Four all-metal manicure tools with a silver chrome finish, including a nail file, scissors, nail clipper and tweezers.
Sets come bulk packed in a poly bag.
Please allow up to 5 business days to fulfill your order; then add ship time from NY.