Breakfast At Tiffany's - Flat or Tent Style
146-SB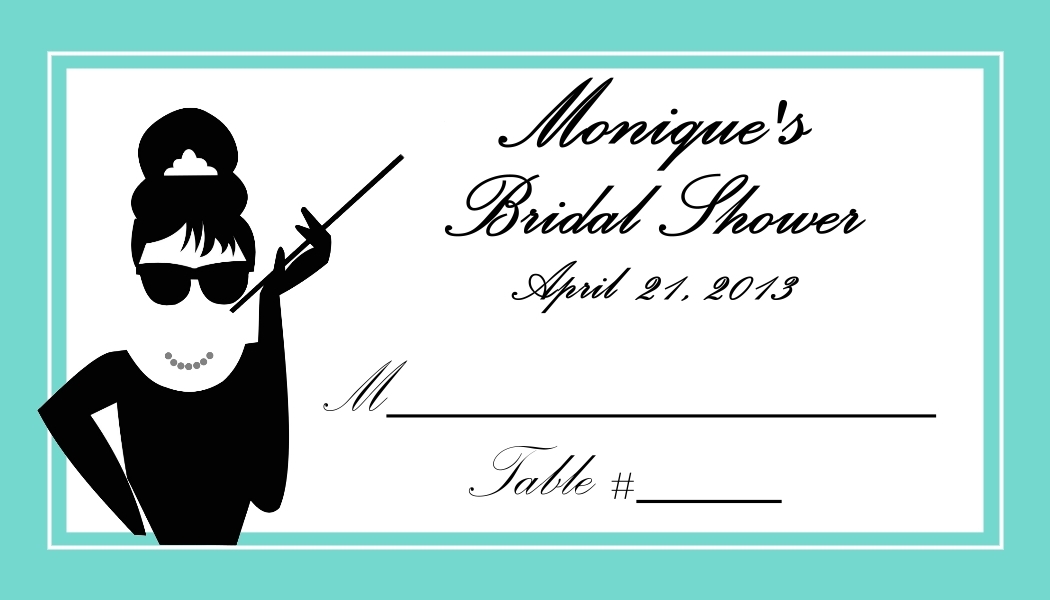 What a fun and fab way to lead your guests to their seats!

Place cards measure 3.5" wide and 2" tall. They can be ordered as flat cards (to be laid on the table) for $0.99 each or tent style for $1.25 each. Shipping is a flat rate of $3.00.

Please allow up to 7 business days to fulfill orders; then add ship time.
Place Card Style
Flat (0) Tent Style (0.26)
Message for Place card (Ex: Nicole's Bridal Shower)